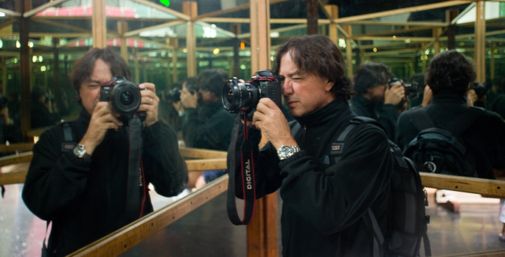 Biography
Dennis's childhood obsession with photography eclipsed the pursuit of a post-graduate science degree. Now a 20-year Getty Images photographer and shooting for commercial and editorial clients throughout the world, he is technically exacting yet minimalist in approach, and a resourceful collaborator.
"I am not the guy arranging elements in the computer after the shoot. What I like about photography is its immediacy, its power to capture what is truly there. I like what is naturally vivid, what we can see and then touch with the camera lens, what we can document with precision and detail, to make larger than life.
"We create sets and direct talent, which can seem complicated, but everything evolves to just finding the sweet spot with simple components. Knowing what to appreciate, what to key on, lets us walk away with great images, and sometimes something startling and amazing."